3 WEEKS CHAKRA HEALING
WORKSHOP
Chakra Balancing is a form of energy healing that focuses on channeling energy into the seven chakras. When we talk about treating chakras we are referring to treating your energetic body.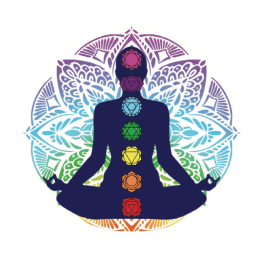 Ignoring your chakras can have a negative impact on your energetic and vibrational well-being. Re-align and restore balance to your energy with chakra healing.
Discover the power of chakra healing with our Certified Chakra Healing Practitioner Course. Learn how to give chakra healing sessions to yourself and others – restoring balance and harmony to the body and mind. Experience the calming and stress-free space of peace and relaxation that is created and enjoy the non-invasive, physical contact-free session. Unlock your true potential with chakra healing.
What will you learn over 3 weeks
7 Main Chakras 
How Chakras work within you
How Chakra blockages happen
How blockages affect us
What do Chakras or blockages feel like?
How do I find out what my energetic 'norm' is?
The 3 steps to find your energetic 'norm'
How it all ties together
Who should take this workshop
Here's what your personal growth path could look like....
After doing Chakra Healing Workshop
Unblock your chakras and uplift your life with:
Awaken the energy healer in you with:
Master your energetic system to awaken wellness and fulfilment in all areas of life with: