ADVANCED TAROT READING
COURSE
Our live Advanced Tarot Card Reading Course, comprises 10-12 sessions of 1.5 hours each, every Saturday and Sunday.
Where you will learn from Rider Waite Deck. A starter kit, course material, recordings, and certification of completion will also be provided.
New Batch Starting from- October 2023
New Batch Starting from- October 2023
Master Certification Course
Live online Classes Recording Available
Sessions Saturdays & Sundays
Interactive & Doubt-Clearing Sessions
Course language
Hindi & English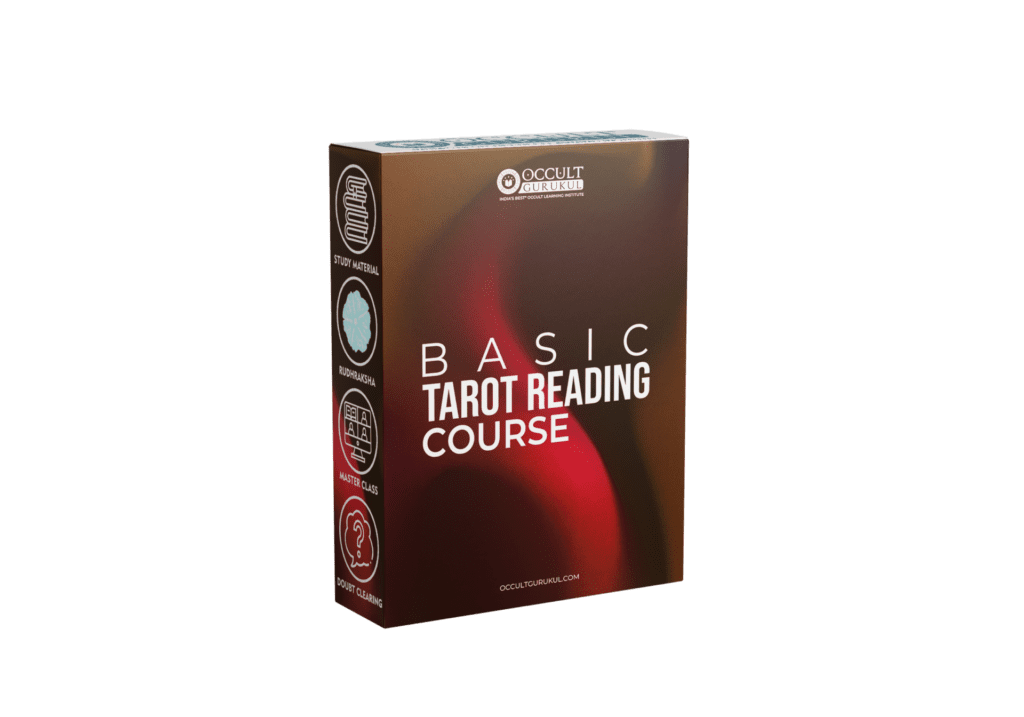 Basic Tarot Reading Course
Advanced Tarot Reading Course
Who Should Take This Course?
Who wants to Become Master in the field of Tarot
Your interest in this field can help you to be your own Traot Reader & take the right decisions
Tarot Card Readers who want to upgrade their knowledge
Take your career to next level by upskilling, and learning updated concepts.
Anyone Who Wants To Grow as a Tarot Card Reader
A full-time career to add more skills and become a highly-paid Tarot Reader. 
Learners who Wants To become a Tarot Card Instructor
Start teaching Tarot reading to budding enthusiasts who have interest in.
Ruma ji is a certified Tarot Card Reader & Instructor, Numerologist, Lenormand Instructor, Shaman practitioner, Neuro-Linguistic Programming (NLP) Expert, and Crystal healing exponent -a teacher and counselor. She received the Pride of Global Award By Jyotish Integrated Research Institute (JIRI) Regd in August 2019 in Delhi & got the title of "Tarot Mahasagar" for her contribution towards Astrology and Allied Science.

She graduated from Delhi University and did her post-graduation from Sikkim Manipal. She has done many certified courses/diplomas in Spirit Talking Tarot, and Numerology from some of the prestigious institutes of India. She has also learned neuro-linguistic programming techniques in recent times.

She conducts engaging classes that are easy to follow. She doesn't simply research the mentioned topics; she also simplifies and logically analyses them to assist people in better understanding. She takes a test before and after her course to evaluate & guide her students in a more personalized way.
Master Certificate on Tarot Reading Course
Get a certificate of completion

Learn from the best Tarot Reader in India

Enroll in our Live course

Available in Hindi

Practice-based courses

Doubt – Clearing Facility
Why you should take this course?
Excellent Salary & Demanded Skill
There is a high need for tarot reading expertise. Even young people use tarot cards to predict some aspects of their lives and future achievement.
Good Tarot knowledge increases your chances of landing a well-paying job because there is less competition in this field.
Become a Tarot Card Reader / Instructor
Teach Tarot Reading to newcomers in addition to becoming a highly-paid Tarot Card Reading expert.
Frequently Asked Questions