Know what steps you should follow to be a highly paid
Astrologer

Palmist

Vastu Expert

Numerologist

Tarot Card Reader
in just 2 days
Astrologer

Palmist

Vastu Expert

Numerologist

Tarot Card Reader
जानिये हमारे साथ सफलता के राज़… 
सफलता की राह में पहला कदम 
Key features of this Webinar
1 Sessions,
2 Hours Duration
Webinar is in 2 sessions on Saturday and Sunday for 4 hours.
Free bonuses worth ₹50,000
Top performer will be surprised with a free tablet & much more. 
Get to know unknown secrets to be a highly paid astrologer by India's best astrologer 
Ask out questions that have been on your mind about your career in occult science
Professional certificate will be provided to the learners who submit worksheets
What You Will Get From This Webinar
Registration Fee 159/- Only
Who Should Attend This Webinar
क्‍यों जाॅइन करें ये वेबिनार
अन्‍य क्षेत्राें से कम चुनौती
एस्‍ट्रोलाॅजी के 5 अनसुने राज़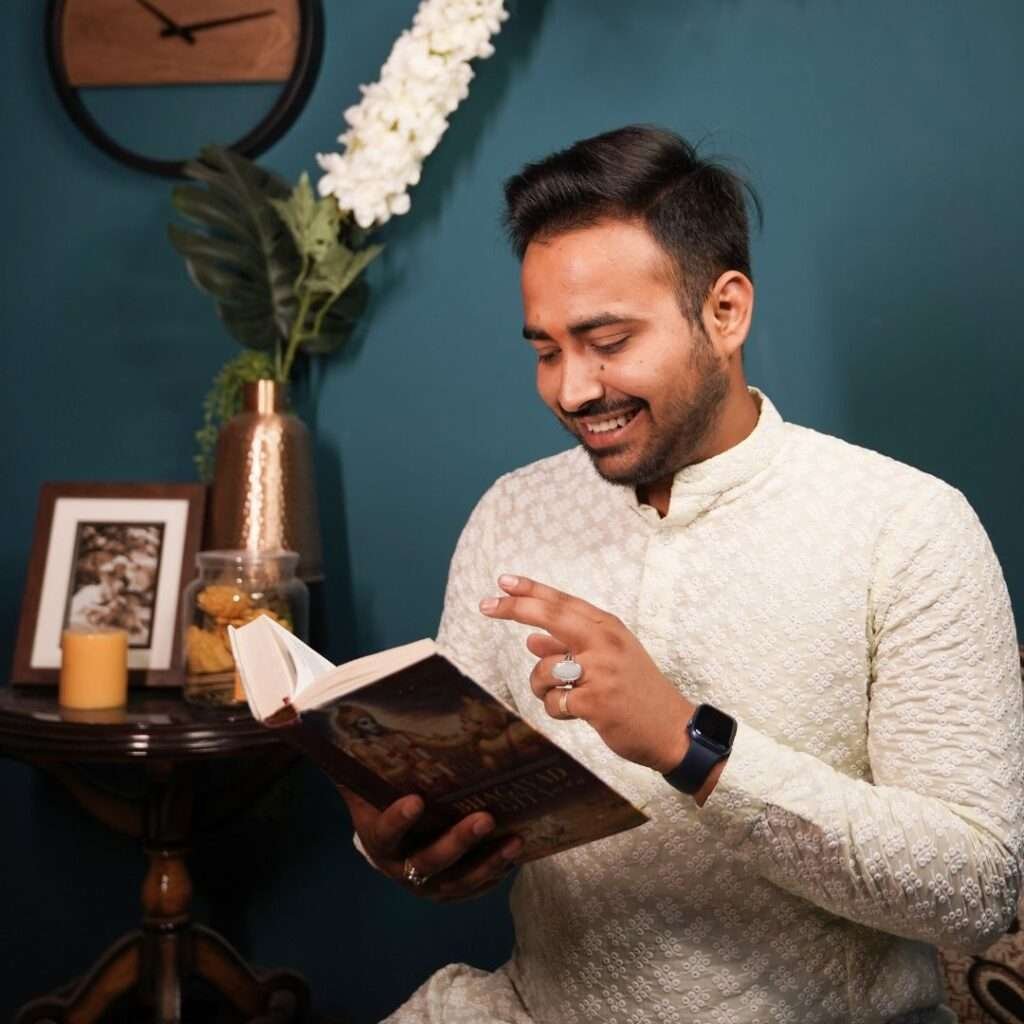 एस्‍ट्रो अरूण पंडित इंडिया के बेस्‍ट एस्‍ट्रोलॉजर और न्‍यूमेरोलाॅजिस्‍ट है। एस्‍ट्रोलॉजी में गोल्‍ड मे‍डेलिस्‍ट और सोशल मिडिया में सबसे अधिक फॉलोवर्स के साथ ही एस्‍ट्रो अरूण पंडित अपने कोर्स के माध्‍यम से अब तक 15000 से अधिक स्‍टुडेंट्स को इस फील्‍ड में करियर बनाने में मदद कर चुके हैं। 
Community of Occult Instructors
You will get a chance to be part of a Whatsapp group where you can ask out questions about this field  & help others. 
Ruma Marwah (Tarot & Numerology Instructor)
Pride of Global Awardee with 5+ years of teaching experience & has taken over 200+ batches of tarot 
Shweeta Oberoi (Astrology Instructor)
Certified Shree Vidhya Sadhak with 17+ years of experience in the field of astrology & has taught over 5000+ students. 
Amarnath Tambe (Palmistry Instructor)
He has 23 years of experience as a Palmist & has taught 500+ students. 
Shruti
(Reiki Instructor)
She has 5+ years of experience as a Reiki Healer & Instructor.
REGISTER AND STAND A CHANCE TO WIN BONUSES WORTH ₹ 50,000
Everyone who will submit the worksheet will get a professional certificate.
Sir ke course bahut amazing hai. Bahut asaan aur interesting tareeke se ye course design kiye gay hai jisko beginners bhi kar sake hai. App bhi agar Astrology ki field me interested hai to ye sabse better course hai. A big thanks to Astro Arun Pandit Sir for Amazing and Flowless Teaching.
Course bahut Interesting hai. Foundation se lekar advance tak course padhne ke sath hi practice bhi kar sakte hai, isi se meri practice better hui hai aur aaj me khud astrology, Numerology aur Vastu Consultation leta hun. Mai Astro Arun sir ka bahut dhanyvaad karta hu, aapki vajah se hi mujhe is field me sahi direction mili. Thank You So Much!
Career and future ko lekar mai hamesha confuse rahta tha, Lekin Astro Arun Pandit sir ke course karne se mujhe na sirf Astrology sikhne ko mili balki Career ke liy ek sahi disha bhi mil gai. Thank you so much, sir! mere Astrology career me aapki teaching and aapke bataye gaye tarike bahut kaam aa rahe hai.
Frequently Asked Questions